Attended Anime Festival Asia today! It'll be at Suntec Convention Hall today and tomorrow, so if you are interested in anime and cosplay, you can still head down tomorrow! (But then if you are a true fan you should have already knew about this festival before reading this)
Anyway, Nadia suggested to go for this thing to experience the Butler Cafe! It's a male version of the Japanese Maid Cafe!
Me, Fidelis, Jacelyn, Sabrina and her friend Sylvia went down together. Nadia had to pull out last minute to do work :(
We first entered this hall which is empty, except for many random anime characters walking around, some stopping to pose for pictures. This is the first time I attended anime events, so I was abit shocked. Seriously, big empty hall, solely for taking pictures? Me felt that there should be some white walls, so that it'll be nicer to take pictures with.
I took some pictures of several anime characters. The background sucks. I think my candid face was caught on multiple strangers' cameras too. Thumbs up for their costume efforts.
Lucky the hall got aircon. If not I don't know how this guy below can tahan this outfit lor.
This is the pose made by the character is it? Saw so many people doing this hand action!
I have no idea what all these anime characters are. Can you all recognise?
&&& I didn't know that there are SO MANY cosplayers in Singapore!!
After that we paid for a ticket into another exhibition hall. $8. Inside is like PCshow, just that instead of selling IT stuff, they are selling cosplay props like bunny ears (sabrina bought one and raved), tactical ops guns, swords, and there was even a booth showing Japan's advanced technology.
Got domokun picture on the wall!
We tried queuing for the butler cafe but the queue was long and slow. We gave up eventually.
There was also the maid cafe. Is it weird that I'm more interested in the maid cafe than the butler cafe?
Where they found so many cute + pretty girls that speak japanese in Singapore ah? Who's your favourite? Hehehe.
Outside maid cafe were all men queueing and outside butler cafe is all female queue. Hahaha.
Overall I felt that it wasn't worth it and quite boring for me. I think it was mainly because I have no interest nor knowledge in anime and cosplay.
Well, lets move on to something I'm more interested in. Dressing up! You like the dress I wore today?? I LOVE IT!!
It's sponsored by
http://tradingpast.livejournal.com
!
I was torn between getting the nude color or the black color so i took both!! The cutting is perfect and I love the translucent sleeve!
If you are into toga dresses, this grey piece is another choice! There is a dark blue option too!
Here are some other pieces which I think you all will like too.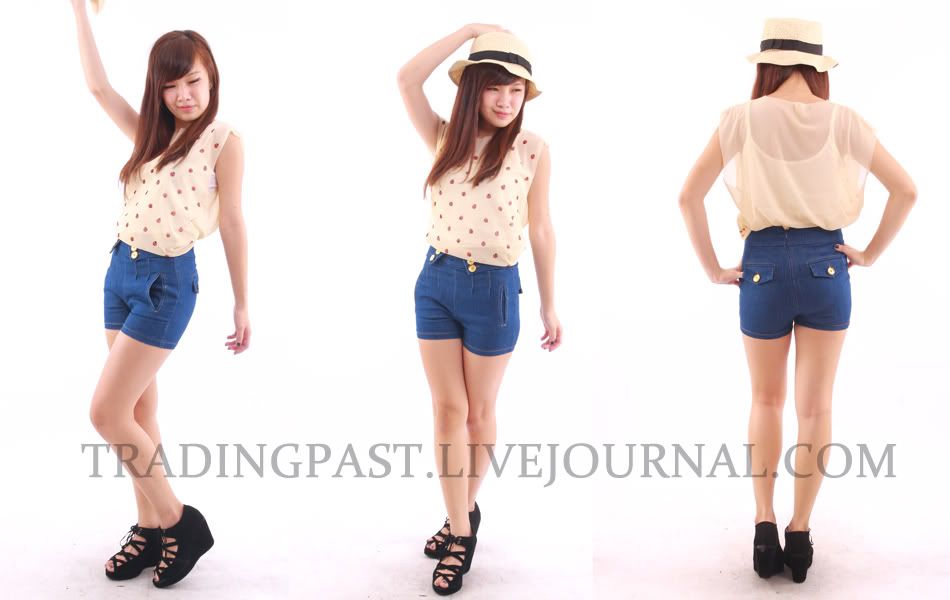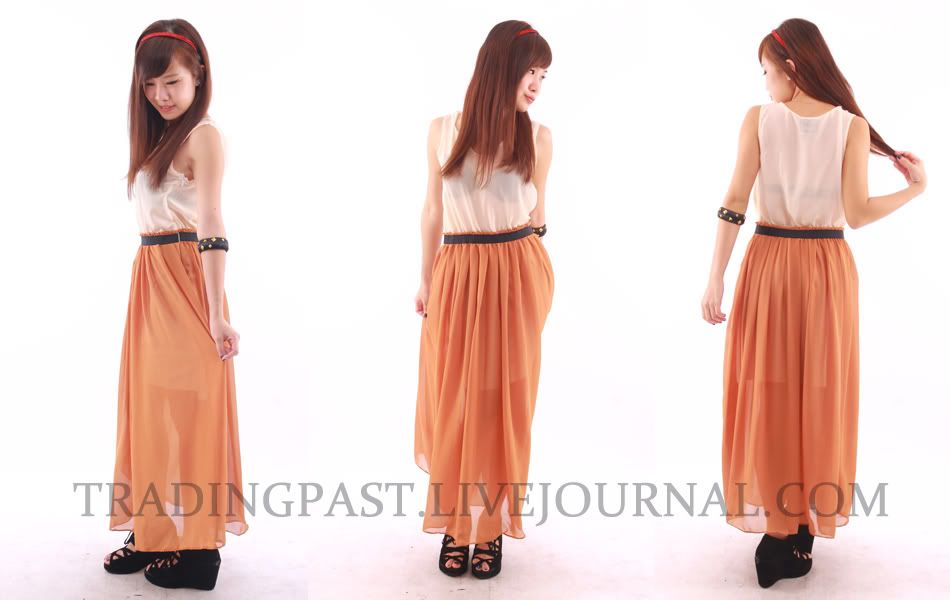 This bow-back dress is inspired by NastyGal.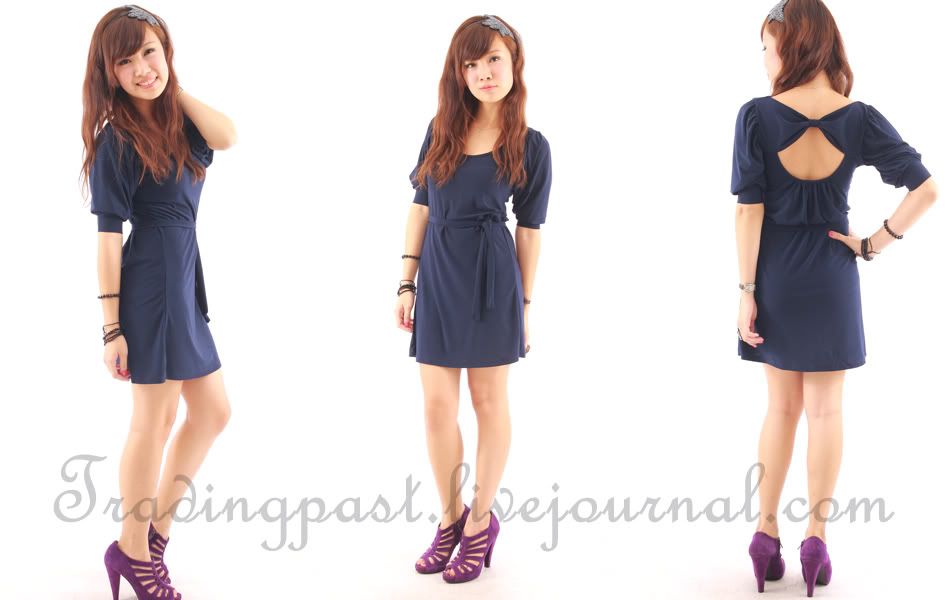 I love the ruffles at the front. Flattering!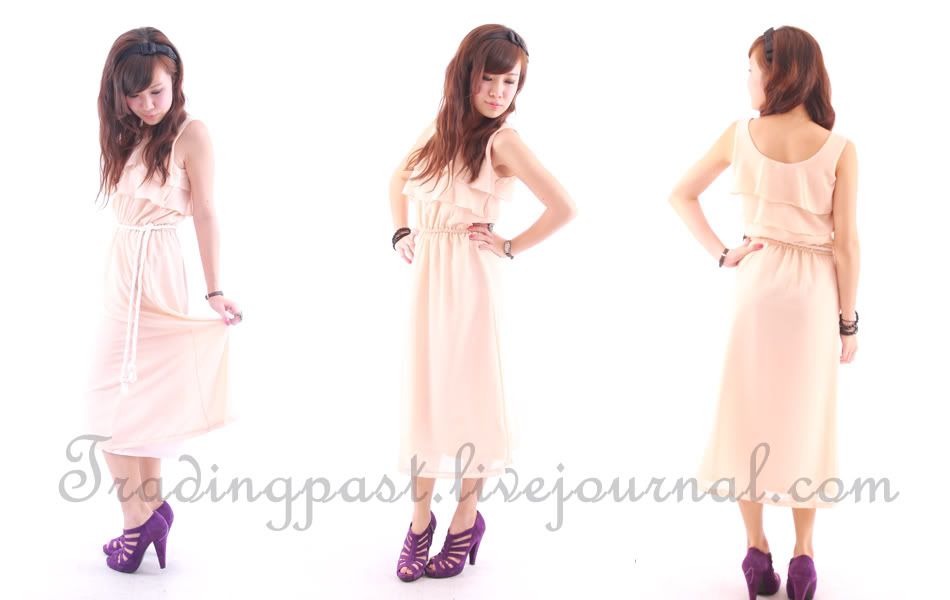 Simple and chic.
I like how the designs they bring in are very trendy and yet unique and wearable. And if you notice, the prices are all very low!!
I always say shopping is cheaper than a psychiatrist.
~Tammy Faye Bakker
If you wanna do some retail therapy, make sure you do it at the right places.
~ Esther Xie
Do visit
http://tradingpast.livejournal.com
(advertorial)