A little short break from the malacca trip entries!
Daum released a series of screensavers for SNSD. I think TaeYeon is super cute in here! She's my favourite and I find her the most pleasant looking among them all. Alot of people think that Yoona and Sooyoung are the best looking but... I still like Tae Yeon's look more.
Sunny's sleeping act in the video was so real and funny as well! I also like Yuri's idea of "wiping" the screen. Haha.
Anyway, recently I saw a link which Raine posted on twitter. It's damn interesting! It's a list of the top 10 failed technology predictions which are kinda funny to read now, cos their predictions are totally inaccurate!!
Read full list here:
http://t.co/ExH5WBY
Since I talked about 9 girls earlier in this entry, here are 9 of my favourites!
THE COMPUTER

"There is no reason anyone would want a computer in their home."
— Ken Olson, president, chairman and founder of Digital Equipment Corp. (DEC), maker of big business mainframe computers, arguing against the PC in 1977.
THE TELEPHONE

"Lee DeForest has said in many newspapers and over his signature that it would be possible to transmit the human voice across the Atlantic before many years. Based on these absurd and deliberately misleading statements, the misguided public … has been persuaded to purchase stock in his company …"
— a U.S. District Attorney, prosecuting American inventor Lee DeForest for selling stock fraudulently through the mail for his Radio Telephone Company in 1913.
"This 'telephone' has too many shortcomings to be seriously considered as a means of communication. The device is inherently of no value to us."
— A memo at Western Union, 1878 (or 1876).
PLANE

"There will never be a bigger plane built."
— A Boeing engineer, after the first flight of the 247, a twin engine plane that holds ten people.
CARS

"The horse is here to stay but the automobile is only a novelty – a fad."
— The president of the Michigan Savings Bank advising Henry Ford's lawyer, Horace Rackham, not to invest in the Ford Motor Co., 1903
COPIER MACHINES

"The world potential market for copying machines is 5000 at most."
— IBM, to the eventual founders of Xerox, saying the photocopier had no market large enough to justify production, 1959.
TELEVISION

"[Television] won't be able to hold on to any market it captures after the first six months. People will soon get tired of staring at a plywood box every night."
— Darryl Zanuck, movie producer, 20th Century Fox, 1946.
RAILWAY TRAINS

"Rail travel at high speed is not possible because passengers, unable to breathe, would die of asphyxia."
— Dr Dionysys Larder (1793-1859), professor of Natural Philosophy and Astronomy, University College London.
THE RADIO

"The wireless music box has no imaginable commercial value. Who would pay for a message sent to no one in particular?"
— Associates of David Sarnoff responding to the latter's call for investment in the radio in 1921.
ROCKET

"A rocket will never be able to leave the Earth's atmosphere."
— New York Times, 1936.
Lesson? Don't anyhow make public predictions. Haha.
Speaking of Raine, she is selling her D5000!
Equipment Type: DSLR
Equipment Brand: Nikon
Equipment Model: D5000 with Kit Lens 18-55mm VR
Price (S$): $800 firm
Description:
No Scratches or Dents at all. Well-maintained.

Will be wrapped with bubble wrap and plastic in Box.

Exactly One (1) year old
Email Address: rainechai@gmail.com

Condition of Item (as per guidelines): 9
Warranty Status: N/A

Package/Accessories/Extras:
Anything I could find in the box (Inclusive of manual and CD)

- Brand New strap
- Battery
- Charger
- 8GB Memory Card
- Transfer and AV cables

Additional Comments:
Prefer to meet up at central area or Commonwealth area. Thanks!

Looking for serious buyer only.


Do contact Raine for more info!
Time for shopping!
219august

http://219august.livejournal.com/
!
Most of their clothes are exclusively manufactured runway inspired designs & there's only limited stocks left.
Love this dress!!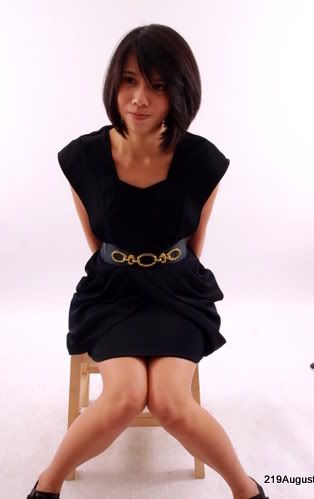 Add yourself to the mailing list to get
free
normal postage!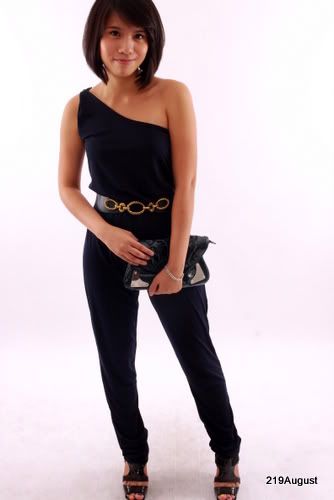 Millywalker

http://millywalker.blogspot.com/
They are featured on Seventeen Magazine again. Yippee!
Remember to grab a copy (Nov 2010 issue) to find out the hot deal which they are offering to Seventeen readers! Plus there are 20 necklaces to give away!
New collection is up, do check it out!
http://millywalker.blogspot.com/

POLKADOTPIGS

http://polkadotpigs.com/
This sophiscated piece is much sought after, especially in this colour that is exclusive only to them! You can wear it to work, to evening drinks, shopping, etc!
This is another piece in their new collection which caught my eye. Floral tube dress, bohemian style.
This lovely piece is an exclusive design only to PDP! It's so cute and you can wear it two different ways. Pair it with geek spects and look studious, or wear a huge white ribbon hairband and look so cute, people would mistake you to be 10 years younger! Haha.
This is the collage for the new collection. I've gotten something from them. Will wear and show you all next time k!
For now, do support them at Collection 61.
http://polkadotpigs.com/
All these should be enough to cure ur shopping itch!