Woah, lack of sleep for the past few days.
Have been busy! Always sleep after midnight and wake up damn early.
I've got alot more pictures from my camera to be blogged! But i need to finish some school project stuffs first before i can sit down properly and blog a proper post! For now, it's gonna be advertorials, bento entries, and maybe some short updates. Gosh, can't wait to finish schooling and then i'll take up this particular course that im interested in. Damn expensive, $10,000 leh =( Let you all know what the course is when i successfully save enough for the course okay!
I've cleared payment for my new netbook and im so excited. Gonna show you people when it arrives after 3 weeks alright?
:)
And so after the payment, im now broke.
More advertorials please. Haha.
(for those who are gonna say my blog is flooded with advertorials recently, shutup unless you want to pay for my monthly expenses. This is my ONLY source of $ for daily needs because i've not been as active in events already. I dont take pocket money like you do, and i give my working salary to my family for groceries, etc. If i dont have advertorials, i'll starve. And when i starve, this blog will die. And so, me accepting blogshop advertorials is NECESSARY. well, unless you want to pay me to NOT write adverts. I'd gladly do so. )

Sponsored Advertorials:
SAYCHEEZELS
http://saycheezels.livejournal.com/
Saycheezels has been in the scene for a longgggggggg time, and it's great that they are still here!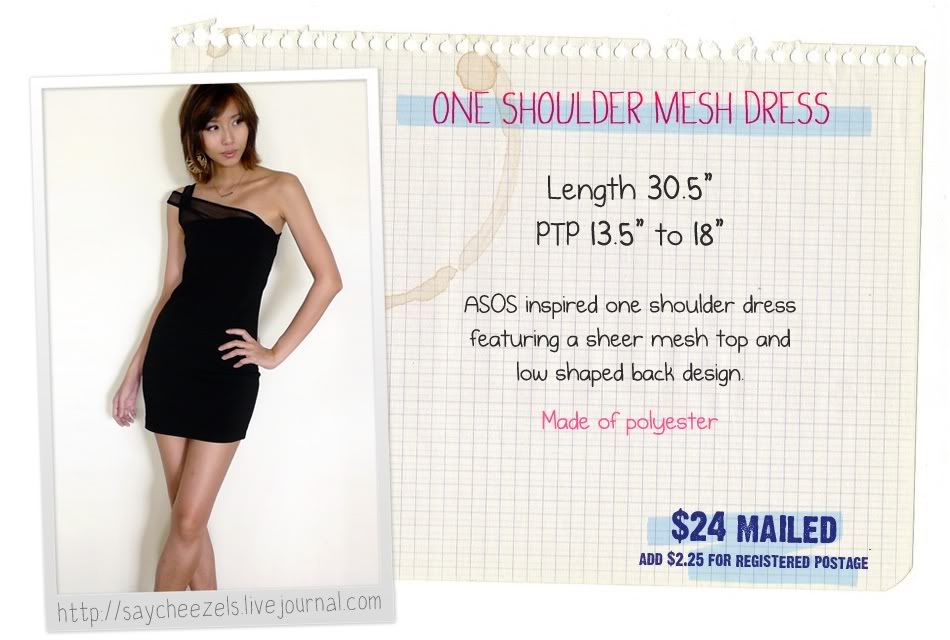 They'll also be launching their self-manufactured designs in November. Can you wait? I can't! It's just in time for xmas and the new year too!
There'll be more self manufactured pieces in 2010. That is definitely good news for their fans because who doesn't like exclusive clothings? i'm really glad that more and more blogshops are venturing into designing and manufacturing their own apparels. Soon, the saying that blogshops selling the same things would be a thing of the past.
There's a promotion for all bloggers
(
http://saycheezels.livejournal.com/29117.html
)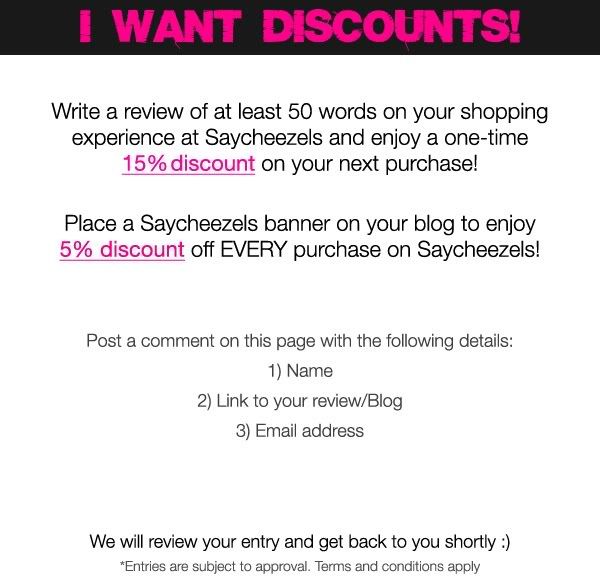 Also, join saycheezels' facebook group to get the latest updates, special previews and promotions!
http://www.facebook.com/home.php#/group.php?gid=91131313706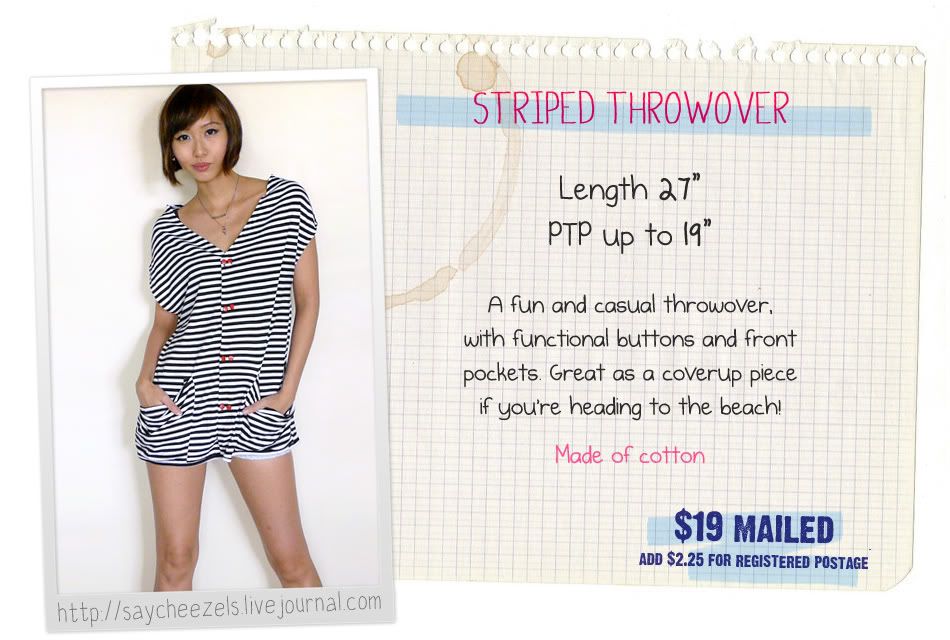 Lastly, saycheezels is renting a space at Blogshoppin in FEP from 31st oct, so customers can self collect their purchase there.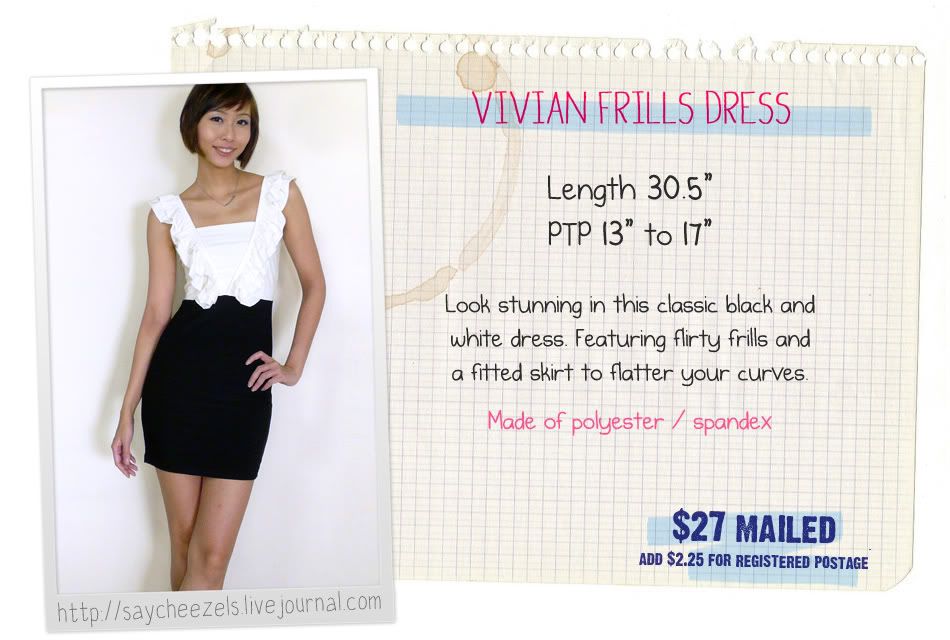 Meanwhile, continue shopping at their online store! :)
http://saycheezels.livejournal.com/
5% discount for purchase of 2 or more items!
http://saycheezels.livejournal.com/
EUROPHIALLEY
http://europhialley.livejournal.com/
Yay, they just updated with a new collection,
& my favourite is this piece:
Many other cute and chic pieces too!
http://europhialley.livejournal.com/
CHASINGDRUSILLA
http://chasingdrusilla.livejournal.com/
I advertised for them before!
:)
They've launched their fifth collection now :)
Spend up to $50 and get a free pearl hairband or their specially imported victorian earrings from the previous collection!