Met up with Nadia yesterday for lunch and had our nails done at
Millys
!
Tina did my nails for me. Love the final result! Simple, yet cheery at the same time.
The color combination is so pretty! Close up photo:
Outfit of the day, Hearts top from
Garnetshowroom
.
The top is so soft and light, perfectly comfy for a sunny weekend! There are also other similar wearable styles available at Garnetshowroom. They are also participating in a flea on 5th August at Scape. All past items are going off at really cheap prices. Remember to book the date on your calendar! If you can't wait, sale items on their web are priced at $5-$10!
Saw these pouches in collection 2. Hope they are selling this at the flea! If not, you can also order it at their web - past collections tab.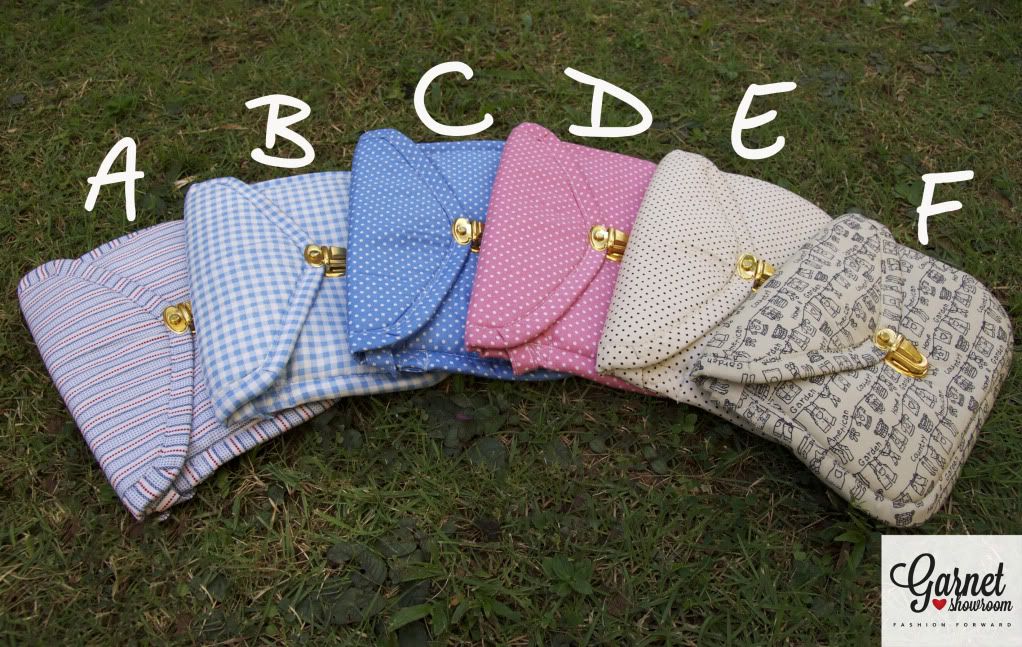 Readers may quote 'ESTHER' to get free normal postage for collection 3 and the new upcoming collection!
Remember to add yourself to their mailing list for future updates :)
Web:
www.garnetshowroom.blogspot.sg
Facebook:
http://www.facebook.com/GarnetShowroom
Twitter:
https://twitter.com/GarnetShowroom
[Advertorial]