Advertorial
Chapel Street
http://chapel-street.livejournal.com
Don't you love the pastel ensemble above?
The idea of creating Chapel Street was inspired by a favorite shopping haunt of the owners in Melbourne when they were there. It housed everything from high fashion cult brands to mass brands, discount stalls and thrift shops, there is definitely something for everyone there so no one ever leaves empty-handed.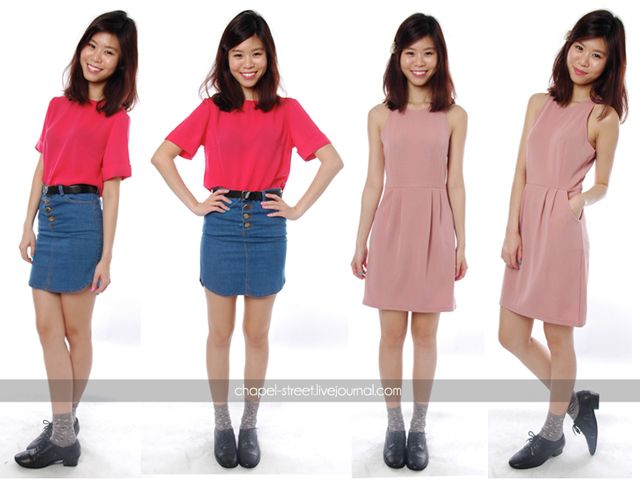 Like the Chapel Street they love, the owners strive to create their webstore - Chapel Street to be a melting pot of styles to cater to every girl out there. All sorts of apparels ranging from work, to edgy and casual wear can be found at our site.
Shoppers would surely have an fulfilling shopping experience with Chapel Street, and the owners hope that you love the items that they have carefully selected for the collections as much as they do! I totally love the mint green top on the right! It seems to be able to lift up the mood of anyone wearing it!
I love the range of designs offered at Chapel Street. For a girl like me who love trying on different looks, it's basically heaven! For the rest of you, I'm sure you'd find something you like in there, no matter what your style is. The dresses below is unique and refreshing!
Do hop over to the webstore (
http://chapel-street.livejournal.com
) and join the mailing list found there or like them on Facebook (
http://www.facebook.com/chapelstreetwebstore
) to be kept updated on collection launches and promotions :)
One last thing....
Quote "Esther" to get free normal postage!!