On wednesday night after work, SX mentioned that he was going to Shirley's bday party and asked if i wanna come along. As fidelis was going as well, i decided to drop by awhile to see that lovely babe that i've not met for like decades.
Met up with SX the next morning and had my great breakfast! Love mcdonald's big breakfast. Heh.
He accompanied me till Fiona arrived and we both left for our work at PCshow! We are so called the M1 ambassadors, but more like flyer distributors. Haha. The morale was kinda low this time, compared to the previous ITshow. At that time we had ALOT of girls and we were all very high. This time it was much quieter (boring).
After work i told Fiona that i want to rest those aching legs at HKcafe in Marina square. Guess what. On the way to HKcafe, we passed by alot of boutiques and Fiona pulled me into almost every single one! I think i spent one hour or more walking in and out of boutiques until i finally reached my HKcafe lor.
Guess this girl reallyyyyyyy loves shopping, haha.
The seafood horfun was superrrrrrrr nice. Love it! Frenchtoast was nicer the first time i ate it at another outlet. This time wasn't so nice.
TMD.
My trying out of new eye makeup didn't work out lor! It even caused me to be late and had to cab over to work. Haha.
I place light blue eyeshadow at the insides, and dark shade on the outside. After that i drew eyeliner, but lesser than usual. Then i smudged the line with MAC's black eyeshadow to blend. (at the end of this cycle, the blue almost couldn't be seen already. lol. )
At this point, i think i looked good in the new makeup! It looked better blended and not so blackpatch. Then i thought all i need was faux lashes to complete the look.
So i tried to put on some lashes. I'm very bad at putting on lashes because my eyes are of unequal shapes, so i have no idea how to paste them in a way that when i open up my eyes, both the lashes look equal.
In the end one side can stand another side cannot lor. Tmd.
Right eye.
Left eye.
I washed off the WHOLE makeup, and because fiona was already waiting for me and we were already late for work, i cabbed down to her place without makeup and put on my usual easy makeup during the cab journey. So ya, i looked like myself yesterday. Haha.
Yesterday time passed faster compared to the first day. Familar faces were spotted and little chats made the day more enjoyable, although me and roxanne were pissed at some issues.
June ~
Every since i really get to know her last year, i've been thinking that she is really pretty but i dont understand why are people are always posting comments online about her being not pretty, etc. When she came over to the PCshow yesterday, all my friends exclaimed that she is super chio lor. She's might not be photogenic luh, but she is really good looking in real life.
Jayden and Fabian, came over as well! And jayden forgot to call me after he's done with the purchases until i already got home -.- lol.
Celine! I love her cos she's really nice to me and roxanne :D
Roxanne is not short but in this particular shot she looks damn tiny. LOL.
Me and Fiona.
Had Yoshinoya for breaktime! Marina Square's branch sucks to the max.
Oozing of oil and tasted like oil. Eww.
We all hate veggies in our yoshinoya bowls!
Chris, Derick and Shimin came over when i was ending work so we went over to HKcafe again! Derick and Shimin left early though.
was craving for this seafood horfun since afternoon.
Sponsored Ad:
HOLLYHOQUE~
and their collection 48.
http://hollyhoque.livejournal.com/36989.html#cutid1
http://hollyhoque.livejournal.com/36989.html#cutid1
Gosh, they've came a long way!
My fave for this collection would be: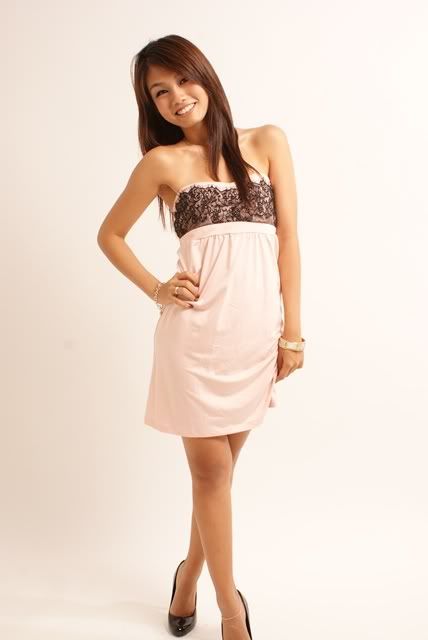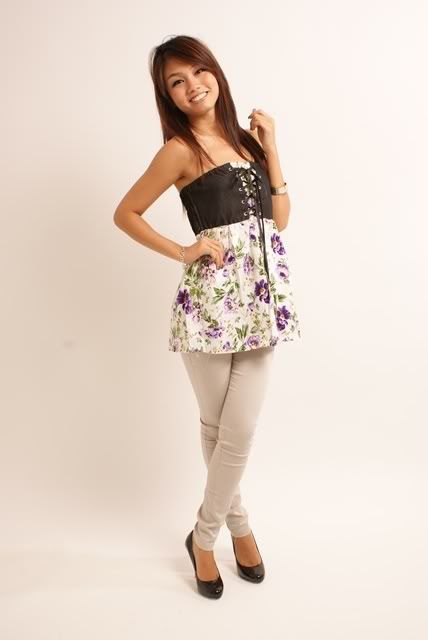 They have toga tops, basics, skirts for this collection too! Many other styles and designs that you might like :)
Do support hollyhoque :)
http://hollyhoque.livejournal.com/36989.html#cutid1
http://hollyhoque.livejournal.com/36989.html#cutid1
**cya babes at Heeren in your pyjamas later! :D