Boss gave me and sx offday together so we decided to spend the day together! Well, we always spend free time together, but this time is one whole day!
Decided to go to downtown east for Escape Theme Park cos he has been wanting to go there with me ever since the first month we were together, but failed cos everytime we want to go, it rains. Boo. Lucky this time drizzled abit then all sun and shine for the rest of the day :D
Before that, we had JustAcia for lunch, cos sx wanted the freeflow icecream. Haha. He ate like 4 cups lor! 2 before the main course and 2 after!!
Before the maincourse was served, he turned to me and said "can i eat the icecream NOW?" Lol.
We decided to play the less thrilling games before we get on the more thrilling ones in case we puke out our lunch. Escape theme park has so little rides now, so sad! But im glad inverter is gone, if not sx sure force me to go up one. (i played inverter once and immediately swore it off after coming down!)
First stop was the haunted house!!! Upon first few steps, i immediately regretted going in! I just held sx's hand and hid behind him all the way with my eyes closed. Haha. Got real people inside scaring us lor!
We played Go-kart too! My first time!! We chose the double seats one so that me and sx could share the same car. I let sx control the wheel because i assume that since he can drive a real car, he should be able to drive this car better than i do.
We started off last but reached the finishing line first!!! Sx overtook the other cars, and was so proud of it. Lol.
We went on the Pirate ship. So fun! My favourite ride.
And then i kena pulled to play wild'n'wet by sx :(
I remember i was terrified by it when i first played it years ago, and had never gone up there ever since.
SO SCARY! 15 metres slide leh. That's like super high up lor, somemore the slide so steep and the speed so fast. While in the queue, I kept asking if we can skip this ride but he ignored me. Pfffttt.
Anyway while we were queueing, we observed that the front seaters get wet less, and the backseater usually get super wet.
Of course i chose front seat luh!!!
Sx sat behind so he got completely drenched. Hahaha. Serve him right for pulling me to play this.
While we slided down, i was aaahhhh-ing away and sx was shouting out loud something like "I LOVE ESTHER MY GIRLFRIEND!!!!!!!!". awwwwww.
Played the carnival afterwards. Got 2 mini soft toys!
One dolphin one furry santa claus. haha.
Me eyes look smaller with lesser eyeliner right!
Afterwards we cabbed to bedok 85 for dinner. Ordered alot!
Sugarcane drink (i always drink this at hawkers)
Sambal stingray (sx's favourite)
Claypot frogmeat
Steamed hainanese chicken
Oyster omelette
ChckenWings
HokkienMee
Pork Porridge (the stall name is chaichee porridge or something. damn nice one!)
Cabbed back to pasir ris and played photohunt for like 1 hour+ in the arcade. Lol. We hooked to this game already. Afew dollars can play for super long, so worth it. Someday we'll both become experts at this and break the highscore :D
Sponsored Advertorials:
The 1988
http://the1988.livejournal.com/
Apparently to the blogshop owners, this year was an important one and meant alot to them. They wanted to bring the clothes that they like to you too!
The shop was portrayed fun and happy. That's very different from the usual blogshops nowadays which lacked this element.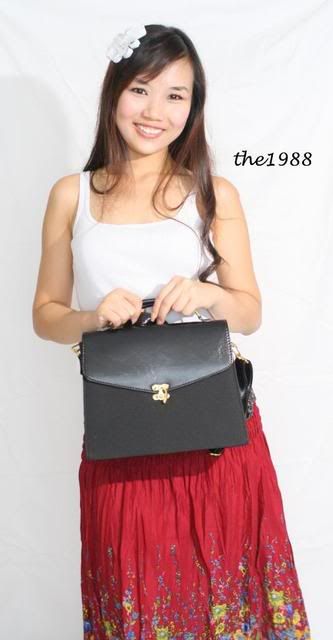 They also gave me this dress. Wore it yesterday but forgot to take pictures. Tired luh! I personally like it alot! I have so many black dresses that i ought to wear colour sometimes. Love how it looks feminine yet jovial at the same time.
They sell their clothings (local and overseas) at very low price to cater to many of the girls out there, like you and me. Keeping up with trends is an expensive hobby, but with these blogshops offering cheaper yet trendy alternatives, it saves a huge hole in our pockets.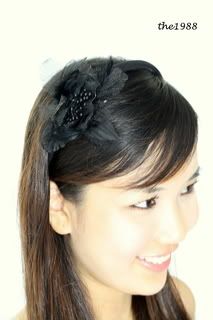 If you state "iceangel-blog" in your order,
you can get 10% off total price for all regular items!!
Also view their xmas promotions!!
http://the1988.livejournal.com/
Milly's
She is having her Christmas Promotion currently. Just spend a minimum of $150 and receive their hair mask free :)
Another attractive promotion going on is the braiding method hair extensions!!! It's $1 per strand and they are giving 100 free for every 100 done, thus only $100 for 200 strands!
For more information, visit:
http://milly-s.blogspot.com/